St. Patrick's Day

Kerry is the official artist of the Nottingham St. Patrick's Day Parade. For the 2002 parade, she was commissioned to design 256 sq. feet or -- sq metres of giant Celtic Knotworks which were used as the backdrops for the St Patrick's Day concert. The concert was performed in the Market Square, Nottingham, England. These pictures are from photographs taken a recent performance with the Triskellion Theatre Company.
Please feel free to click the pictures for larger images.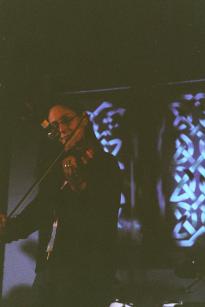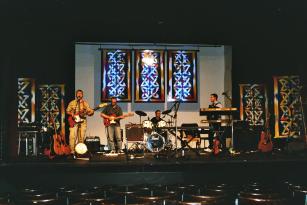 This year she has designed two unique Knotworks for Nottingham which feature the Shamrock and the Snake, which are entwined into an original knot, to wish everyone "A Happy St. Patrick's Day from Nottingham".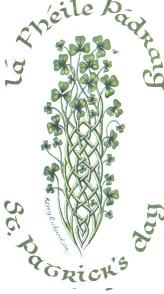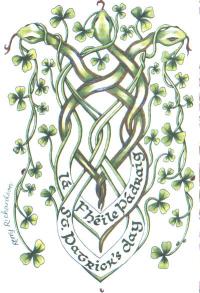 The two verses (one each for the two different card designs) read:
The Shamrock: An Emblem of Ireland, its three leaves were used by St. Patrick to teach the Holy Trinity.
The Snake: A legend - St. Patrick banished all the snakes from Ireland.